For this, the last journal entry of CEP 820, I would like to talk about the three things I have decided are the most important aspects to keep in mind when designing an online course module (OCM).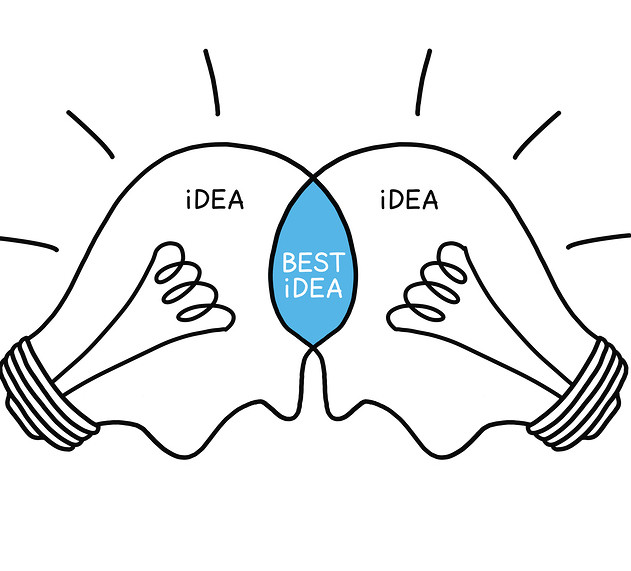 The first aspect that impacted my critical design decisions for my OCM was collaboration. When students reflect on their best learning experiences, they often share a common aspect: relationships. "At the heart of those experiences are relationships—the connections students have with their teacher and with each other." (Dunlap & Lowenthal, 2014) This led me to design an OCM that provided a simple way for students to connect with each other and with me as their teacher. In the future, I would also include reconnecting activities to bring students together in a medium where they would normally never really get to know each other.
The second major influence on my OCM design decisions was the Universal Design for Learning framework. Most importantly, the fact that UDL "targets every learner" (Meyer, et al., 2014). Most times, something that helps a student with accessibility needs will end up helping everyone else as well. Google Classroom is not…pretty. It is also impossible in Classroom itself to format your text. Instead, I decided (after input from my peer reviewer and reviewing the UDL framework) to write my lessons in a Google Doc where I could format my text and use different levels of headings. This would allow screen readers to categorize information, but it would also help all of my students do the same thing.
The last aspect that had a great impact on my OCM was feedback. Feedback for a student is important in a face to face classroom, and it is even more important in an online classroom where students and teachers don't have the chance to interact face to face on a daily basis. This is something I learned a little bit about from our readings throughout the semester, but honestly I mostly realized its importance from the feedback I received from my instructors and how much it helped me reflect on and revise my own work. Thoughtful feedback allowed me to become the best student I could be this semester, and made me feel like my work was important. Although feedback was not something I touched on much in my OCM, it had a great impact on the online teaching that I already do for another district. I have made a conscious effort to give more thoughtful feedback to all of my online students, as well as reach out to them on a weekly basis to check in and make it clear to them that I am available for them whenever they might need me.
I also had some pitfalls along the way. Luckily though, I was able to overcome them with thoughtful feedback from my instructors and my peer reviewer. I would suggest thinking very carefully before choosing a platform. I hemmed and hawed between Google Classroom and Weebly and am still not sure I made the right decision. Each had their own pros and cons though, and I'm not sure I would have been 100% happy if I had chosen Weebly instead. I also experienced some issues with my resources not opening correctly for all viewers, so my other advice would be to double, triple, and quadruple check that everything works the way it is supposed to before you publish it for your students. This would include using different browsers as well as from the perspective of teacher account versus student account, and maybe even across different devices.
WORKS CITED
Dunlap, J.C., & Lowenthal, P.R. (2014). The power of presence: Our quest for the right mix of social presence in online courses. In A.P. Mizell & A. A. Piña (Eds.) Real life distance education: Case studies in practice. Charlotte, NC: Information Age Publishing.
Meyer, Rose, and Gordon (2014): Universal Design for Learning: Theory and Practice.